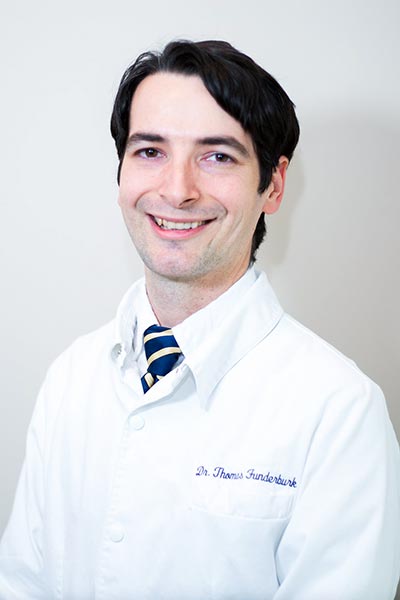 Thomas H. Funderburk, DDS
Dr. Thomas Funderburk graduated from University of Tennessee Health Science Center College of Dentistry in 2012 with a Doctor of Dental Surgery Degree (DDS). He joined our practice in 2017 and has embraced the Ringgold community as his new home town.
Dr. Funderburk enjoys continuing education and keeping up to date with new developments in dental technology and research. Dentistry is not just his profession, he wants every patient to have a thorough understanding of their own oral health. And, our patients and team would agree that he represents his "fun" name very well!